Get to know us a little better.
Here's a bit more information about our amazing Physical Therapist.   We hope you enjoy learning a bit more about them.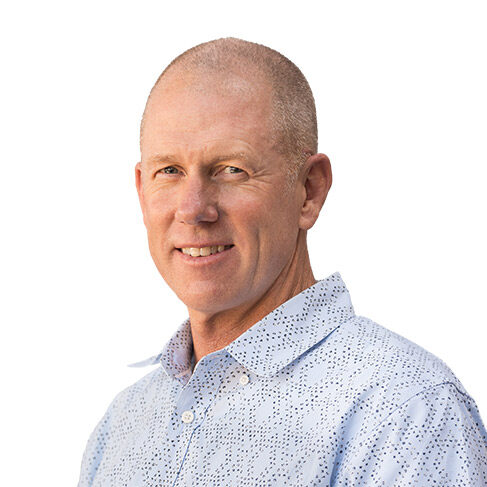 Jeremy has participated in sports and athletics throughout his life and with over 30 years of experience in physical therapy, he has achieved a variety of accomplishments in many different areas. He graduated from Cal State Long Beach in 1996 with a double Bachelor's degree in Physical Therapy and Athletic Training. Jeremy has been the owner of CPRx, inc. for over 18 years. His experiences and personal beliefs allow him to cultivate clinical settings focused on rehabilitation and conditioning with the ultimate goal of clients achieving their maximum potential. Customer service has always been his number one priority, as shown by the family-oriented environment and comfortable atmosphere that many clients have boasted about.

Jeremy maintains a high regard for professional development as he continues to attend various continuing education courses and is an active member of the American Physical Therapy Association and California Physical Therapy Association. Previous achievements include: certification as a strength and conditioning specialist, consultant in rehabilitation to the Great Britain Women's Olympic sprint team, provider of physical therapy to the Beach Track organization in preparation for the 2004, 2008, and 2012 Olympic Trials, and extensive training in the diagnosis and treatment of movement system disorders.

Jeremy enjoys spending time with his family and maintaining a highly active lifestyle. He has been the coach for his daughters' soccer, track, and lacrosse teams. He has been his age group winner in many half marathons and trail races. Most recently he has been racing for a local mountain biking team, placing high in his race categories all over California.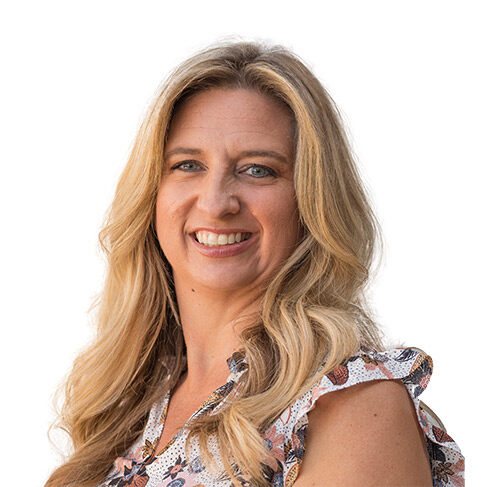 Tami received her bachelor's degree in physical therapy from California State University, Long Beach in 1997. Her long list of academic achievements include: extensive training in the certification of orthopedic specialists, training in the diagnosis and treatment of movement impairment syndromes, and training in the Stanley Paris manual therapeutic approaches to the spine and extremities, as well as various other continuing education courses. She has work experience in general orthopedics, sports injuries, wound care, industrial rehab, spine rehab, and hospital management. She decided to further her education and graduated with her Doctorate in Physical Therapy from Western University in Pomona in 2008.

Through her extensive training and vast experience, Tami applies her knowledge of anatomy, kinesiology, movement impairment syndromes, and tissue healing to thoroughly evaluate and prescribe an individualized treatment program in order to allow patients to achieve their goals. She also has interests in various treatment approaches to orthopedic and sport related injuries, including manual therapy and sport specific training.

Tami strives to provide quality patient care relying on evidence-based practice, alongside an excellent team of physical therapists and trainers at CPRx. She has been Clinical Director at CPRx since 2003. Outside of work she enjoys reading, recreational running and spending time with her family.
Michael Narita was born and raised in Long Beach, California. Growing up, he participated in numerous athletics including basketball, tennis, cross country, and soccer. His passion for movement and a highly active lifestyle has led him into the field of physical therapy, where he now hopes to empower and maximize patient's functional capabilities.

Michael is a recent Doctorate of Physical Therapy graduate at Chapman University in Orange, CA. He graduated with honors for most outstanding student and excellence in research for Telerehab in stroke rehabilitation. Michael has experience primarily in the outpatient orthopedic, sports medicine, and acute care settings of physical therapy. His favorite however is the outpatient setting like CPRx, with the unique ability to develop closer relationships to patients and see a patient's progression throughout their entire rehabilitation process.

On his free time, Michael enjoys being outdoors, frequently spending his weekend's hiking/backpacking, surfing, and playing sports with his friends and family. His passion for general health and wellness has led him to become a nutrition coach and working with high school athletes on the side. Michael is honored to be working alongside an amazing staff here at CPRx and will continue to provide the best patient-centered care for the CPRx family.
Erin is originally from Normal, Illinois where she has a long history in athletics, playing basketball, volleyball, and soccer. She then attended DePauw University in Greencastle, Indiana, where she was a member of the 2013 NCAA Division III women's basketball national championship team, and graduated in 2014 with a Bachelor's degree in Spanish and a minor in Kinesiology. Erin attended Washington University in St. Louis, Missouri, one of the top-ranked programs in the nation. She graduated with her Doctor of Physical Therapy degree in May 2017.

Erin has worked in acute care, neurological and vestibular, sports and orthopedic settings. She held multiple leadership positions throughout her undergraduate and graduate studies, including assisting administrators to operate an exercise program providing a safe and comfortable environment for individuals suffering from obesity. In her last semester at Washington University, Erin was the recipient of the Steven J. Rose Diversity Scholarship.

Erin strives to provide the best evidence-based care by combining her knowledge in kinesiology, anatomy, and the movement system with her experience in athletics and supportive personality. She focuses on optimizing movement and instilling confidence in patients to improve their mobility, function, and overall health.

Beyond physical therapy, Erin enjoys being active and outdoors with her friends, family, and dog. She loves hiking, travel, and staying active with basketball, beach volleyball, and recreational running. Erin is honored to be a member of the CPRx family and continue to provide patient-centered care to the community.
Alison Wiley is a graduate from the Physical Therapist Assistant program at Concorde Career College in Garden Grove, California. She graduated with honors and acted as a Lamp Lighter during her time at Concorde, working as a student ambassador and representative of the PTA program. Alison has worked in a variety of settings in Orange County, including a skilled nursing facility and outpatient orthopedic clinics. She looks forward to continuing her education in Movement System Impairment concepts and manual therapy techniques.

Alison has a background in management and previously acted as store manager at retail stores in Orange County. She also had the opportunity to live in Beijing, China for two years while developing and training a new staff for a store there. Although not fluent in Mandarin Chinese, she loves to practice with anyone who is willing to chat. Alison has been dancing since the age of four and has experience in ballet, Jazz, lyrical, and hip hop. While completing her bachelor's degree at the University of San Diego, she was part to the competitive dance team, which regularly competed in dance competitions at the national level.

In her spare time, Alison loves to travel, read, and try new foods. Some highlights from her trips have been hiking the Great Wall, riding a camel in Petra, Jordan, swimming in the Dead Sea, and visiting the Louvre.
3662 Katella Ave, Suite 105
Los Alamitos, CA 90720