Meet the Specialists
The staff here at CPRx is dedicated to taking care of each patient with the best care possible.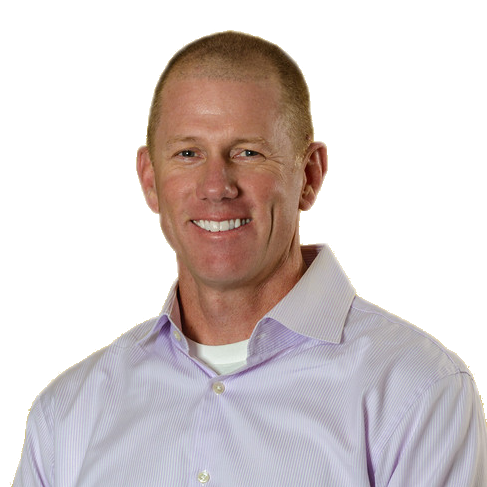 Jeremy Matteson
Foot and Ankle Specialist
Jeremy has participated in sports and athletics throughout his life and with over 16 years of experience in physical therapy, he has achieved a variety of accomplishments in many different areas. He graduated from Cal State Long Beach in 1996 with a double Bachelor's degree in Physical Therapy and Athletic Training. Jeremy has been the owner of CPRx, inc. for almost 10 years. His experiences and personal beliefs allow him to cultivate clinical settings focused on rehabilitation and conditioning with the ultimate goal of clients achieving their maximum potential. Customer service has always been his number one priority, as shown by the family-oriented environment and comfortable atmosphere that many clients have boasted about.
Jeremy maintains a high regard for professional development as he continues to attend various continuing education courses and is an active member of the American Physical Therapy Association and California Physical Therapy Association. Previous achievements include: certification as a strength and condition specialist, consultant in rehabilitation to the Great Britain Women's Olympic sprint team, provider of physical therapy to the Beach Track organization in preparation for the 2004, 2008, and 2012 Olympic Trials, and extensive training in the diagnosis and treatment of movement system syndromes.
Jeremy enjoys spending time with his family and maintaining a highly active lifestyle. He is the coach for his daughters' soccer and track teams. He has been his age group winner in many half marathons and trail races.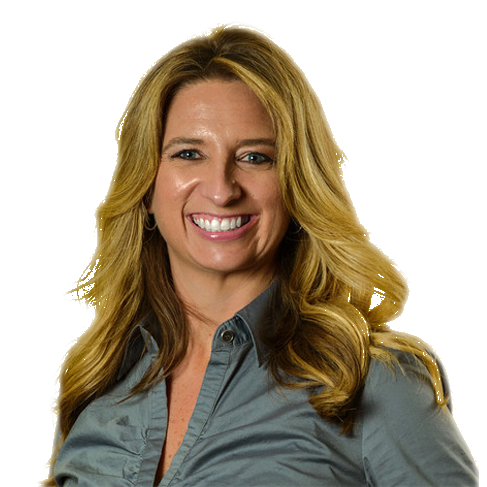 Tami Payne
Knee Specialist
Tami received her bachelor's degree in physical therapy from California State University, Long Beach in 1997. Her long list of academic achievements include: extensive training in the certification of orthopedic specialists, training in the diagnosis and treatment of movement impairment syndromes through Washington University in St. Louis, and training in the Stanley Paris manual therapeutic approaches to the spine and extremities, as well as various other continuing education courses. She has work experience in general orthopedics, sports injuries, wound care, industrial rehab, spine rehab, and hospital management. She recently returned to school and graduated with her Doctorate in Physical Therapy from Western University in Pomona in 2008. She currently remains a consultant and guest lecturer for the diagnosis and treatment of wound care and orthopedic patients.
Through her extensive training, Tami applies her knowledge of anatomy, kinesiology, movement impairment syndromes, and tissue healing to thoroughly evaluate and prescribe an individualized treatment program in order to allow patients to achieve their goals. She also has interests in various treatment approaches to orthopedic and sport related injuries, including manual therapy and sport specific training.
Tami strives to provide quality patient care relying on evidence-based practice, alongside an excellent team of physical therapists and trainers at CPRx. She has been Clinical Director at CPRx since 2003. Outside of work she enjoys reading, recreational running and spending time with her family.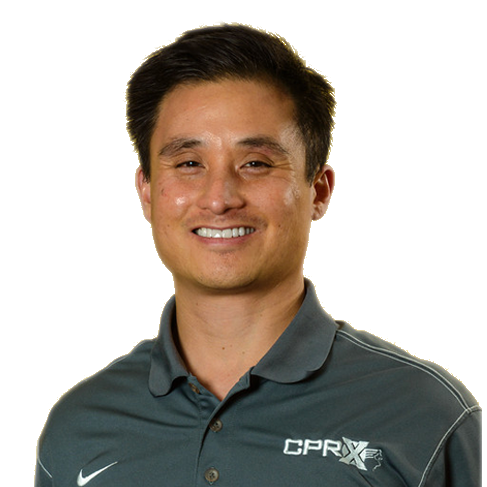 Cesar Fajardo
Hip Specialist
Cesar was born and raised in Honolulu, Hawaii. After high school, he attended the University of Southern California, where he received his Bachelor of Science degree in Kinesiology. He then went on to pursue his physical therapy education at Washington University in St. Louis, Missouri, one of the top ranked programs in the nation. He received his Doctor of Physical Therapy degree in May of 2004.
Since graduation from physical therapy school, Cesar has been very active in continuing his education and support for advancement of the profession. In 2006, he completed a yearlong course in Orthopaedic Manual Therapy and in 2007, became a board certified clinical specialist in Orthopaedic Physical Therapy. In 2008, he was selected to be one of the first Fellows in the Sports Medicine/Physical Therapy program at Kaiser Permanente in Southern California. He plans to sit for the clinical specialist examination in Sports Physical Therapy in 2010. Cesar is also a certified First Responder by the American Red Cross and volunteers his services in high school athletics and local sporting events.
Outside of the physical therapy world, Cesar enjoys spending time with family and friends, traveling, and being active with sports, exercise, and outdoor activities. He especially enjoys basketball, running, and swimming. Cesar is very excited and honored to be part of the excellent staff at CPRx and is also excited to serve the people of Los Alamitos and its surrounding communities. He promises to work hard to provide the best, most efficient, and most current evidence based care to his patients.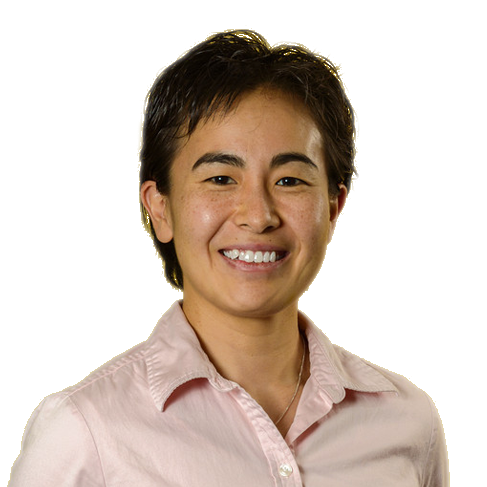 Maiko Morotani
Back and Spine Specialist
A native of Osaka, Japan, Dr. Maiko Morotani was educated in various parts of the world including Singapore, Malaysia, and Japan. After majoring in Biology at Grinnell College in Iowa, Maiko enrolled in Washington University in St. Louis, Missouri, one of the top-ranked Physical Therapy Programs in the country.
Maiko was an all-around student in graduate school. She regularly helped athletes who played wheelchair sports including basketball, softball and tennis. She also volunteered as an assistant for Washington University's "On the Move" program, an exercise program designed to help people who suffer from obesity. Her academic, cultural and clinical contributions were recognized when she received the coveted Director's Award at graduation.
Maiko's training under Dr. Shirley Sahrmann, PT, PhD, FAPTA, a pioneer in the field of Physical Therapy, is continually honed through her work alongside the excellent team of physical therapists and trainers at CPRx, Inc. Her impressive work as a physical therapist has led to several notable opportunities. She served as Dr. Sahrmann's interpreter and guide when Dr. Sahrmann traveled to Japan to teach physical therapists there about the Movement Systems Impairment concept. Recently, Maiko has been asked to translate Dr. Sahrmann's textbook, to be used by physical therapist and physical therapy students all over Japan.
Maiko continues to further her education by taking courses and attending various seminars. She is a board certified specialist in orthopaedic physical therapy and is a mentor to students and fellows in the Movement Science Fellowship Program. In her spare time, Maiko enjoys playing tennis and has won several singles tournaments in Long Beach.
Maiko's dedication to the field of physical therapy extends beyond the clinic. Her knowledge of anatomy, and kinesiology, coupled with her compassion for patients, and her cheery sense of humor, makes her an excellent co-worker and therapist.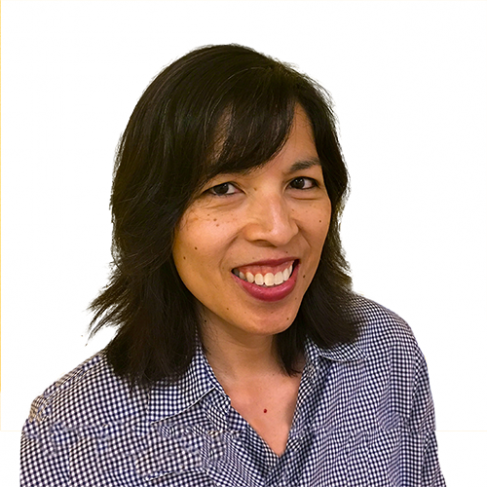 Dorothy Ulit
Shoulder Specialist
Dorothy was born and raised in Los Angeles.  While growing up, she was always interested in the medical field and helping others.  This led her to move south of Los Angeles to attend California State University, Long Beach.  In 1990, she received her Bachelor of Science degree in physical therapy and graduated magna cum laude.
Throughout her career, Dorothy has mainly worked in the outpatient setting.  Her background has been in orthopedic, sports, geriatric, and occupational medicine.  She has worked in various clinics in the cities of Los Angeles, Santa Monica, La Palma, Long Beach, and Buena Park.  She has always aimed for quality patient care.  She has also attended numerous continuing education courses, which have been valuable in providing her with new clinical ideas and techniques.
Dorothy has been an active member of the American Physical Therapy Association, California Chapter, Orthopedic Section, and Performing Arts Special Interest Group.  She has been involved in the promotion of wellness and prevention of injuries, and has been asked to speak to the Long Beach City College Music Department on Injury Prevention for presented Musicians.
In her spare time, Dorothy likes to spend time with family and friends.  She enjoys exercising in the gym and playing tennis.  She is also a violinist for the Long Beach City College Symphony Orchestra and Hope Rising Band.  Dorothy is thrilled to be an addition to the exceptional staff at CPRx.